This article is not available in English. Please select another language from the navigation bar at the top.
Käsityöläisiä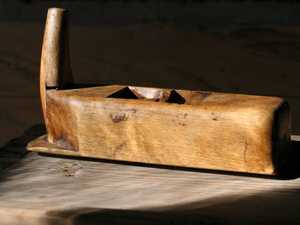 Vaikka monenlaista osattiin tehdä itse, tarvittiin myös käsityön ammattilaisia. Haavistossa oli useita taitavia ammattiseppiä, vaikka monessa talossa oli oma paja.
Kylä oli tunnettu myös suutareistaan: Lavirannan suvussa oli suutareita kolmessa polvessa, ja verstas suurimmillaan sota-aikana. Puusepistä tunnetuin oli veneenveistäjä Aarne Hakanen.